Doublepreps are skeletal and taxidermy specimens, which reveal how skeletons, and sometimes organs, fit inside the skin. Here are some highlights of the twenty or so in the collections.
Double Preparations are inside-on-one-side, outside-on-the-other specimens, with skeletons covered on one side by their taxidermied skin.
We have almost twenty of them in our collections at the Horniman. There are quite a few on display here, with the rest in storage.
Doubleprep Dog
In storage
Doublepreps – including this specimen of a Domestic Dog which came to our collections in 1922 – reveal how an animal's inner anatomical structure fits inside the skin.
Doubleprep Cat
In storage
In addition to skeletons, doublepreps occasionally show more of the animal's anatomy, such as this Domestic Cat specimen which shows the animal's preserved inner organs.
Doubleprep Armadillo
On display: Horniman Museum
Some doublepreps have a red wax lining which indicates they were made by Schlüter of Halle, a German firm of natural history dealers, which supplied specimens to museums and private collectors worldwide.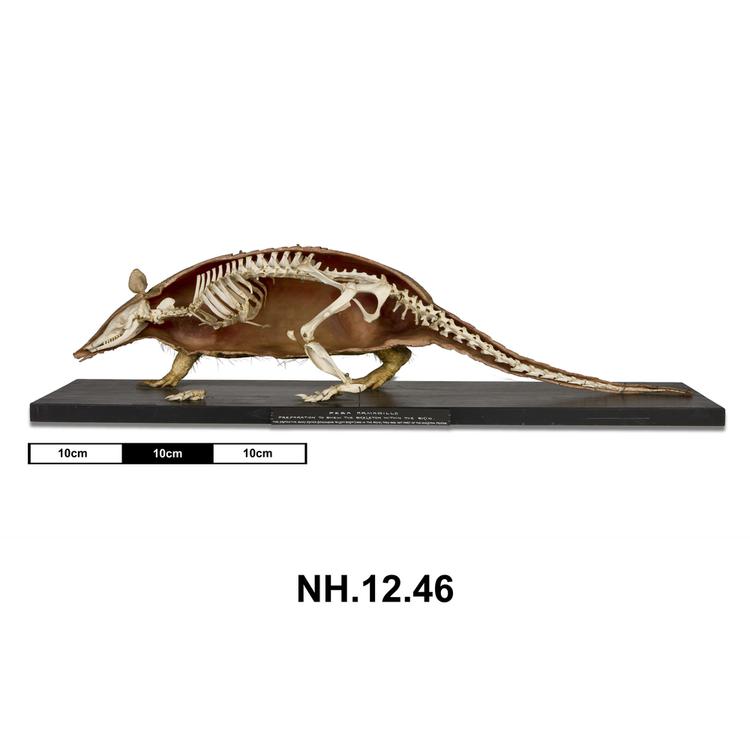 Nine-banded Armadillo
Natural History
Skeletal - taxidermy double preparation of Nine-banded Armadillo.
See full collection record
Doubleprep Porcupine
In storage
Doublepreps with a black felt-like lining are from E. Gerrards and Sons.
They were the second biggest London taxidermists, famous for their models and preparations of skeletons. There's a possibility that the Gerrards' specimens were adapted Schlüter originals which were sold on, although this is unconfirmed.
Doubleprep Hedgehog
On display: Natural History Gallery
Doublepreps – as well as other natural history specimens – were created as educational tools in the early 20th Century.
This European Hedgehog specimen, on display in our Natural History Gallery, came to our collections in 1924.
Doubleprep Carp
In storage
Doublepreps are not confined to mammals, with this specimen of a Common Carp showing the fish's skeleton in clear detail.
Doubleprep Pigeon
In storage
They give an x-ray view of animals and species that we're normally unable to see, such as this doubleprep of a Rock Pigeon which shows the bird's skeleton.
Doubleprep Tortoise
In storage
As far as we know, there are more doublepreps in our collection than in any other museum.
The collection as a whole is considered to be a highlight due to its size, uniqueness and historical interest.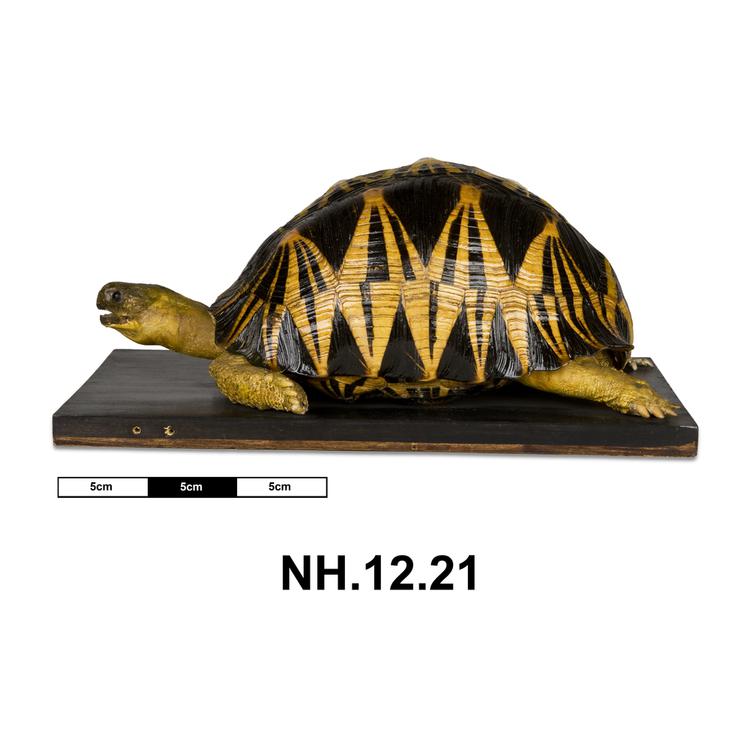 Yellow-footed Tortoise
Natural History
Skeletal - taxidermy double preparation of South American Yellow-footed Tortoise.
See full collection record