We hear about how important access to collections is from a researcher Ashiyanbi, Akeem Abiodun, who is undertaking a PhD in African Visual Arts at the Institute of African Studies, University Of Ibadan, Nigeria.
It was such an exhilarating experience working on the collections housed in the Horniman Museum and Gardens.
This experience has really opened up my sight on the need to work harder in the preservation of our cultural traditions and history.
In the course of the research, I was able to discover cultural histories that are not documented but are conveyed through oral tradition. Such history may probably die in the event of the demise of such keepers in which such is reposed. I wish the proper mechanisms were in place to preserve such cultural histories which are little known outside their immediate communities.
I believe the virtual museum is key in that it affords scholars and enthusiasts access to museum collections without being physically present, especially at this time of social distancing due to the scourge of the Covid 19 pandemic. Overall my involvement in the research has been quite enlightening.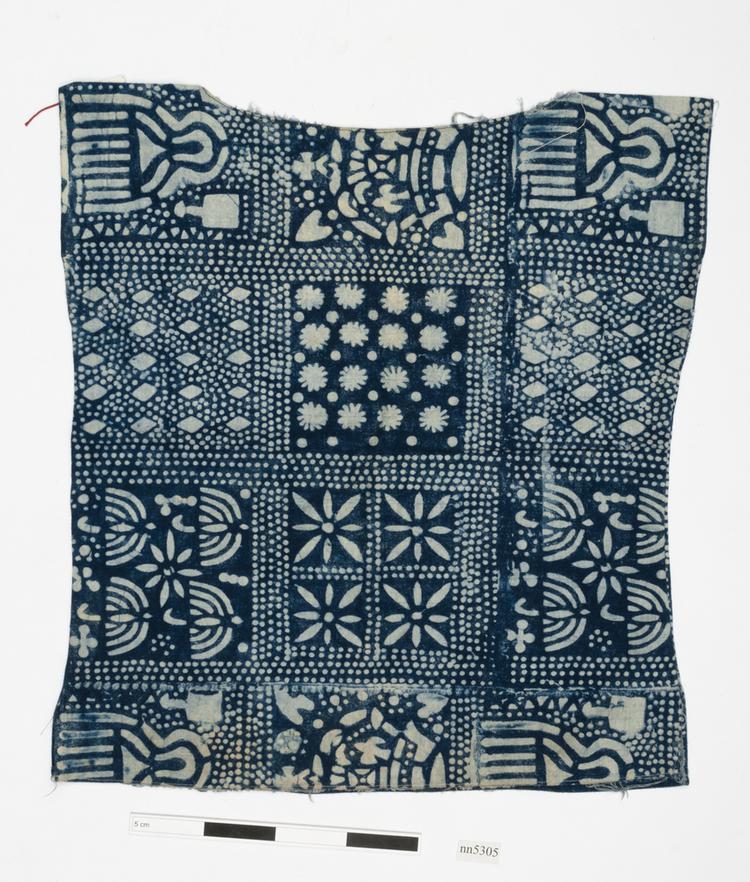 shirt (clothing: outerwear)
Anthropology
Child's calico shirt from Nigeria. Two pieces of cotton sewn together, dyed with indigo. Sleeveless with a stencilled pattern.
See full collection record