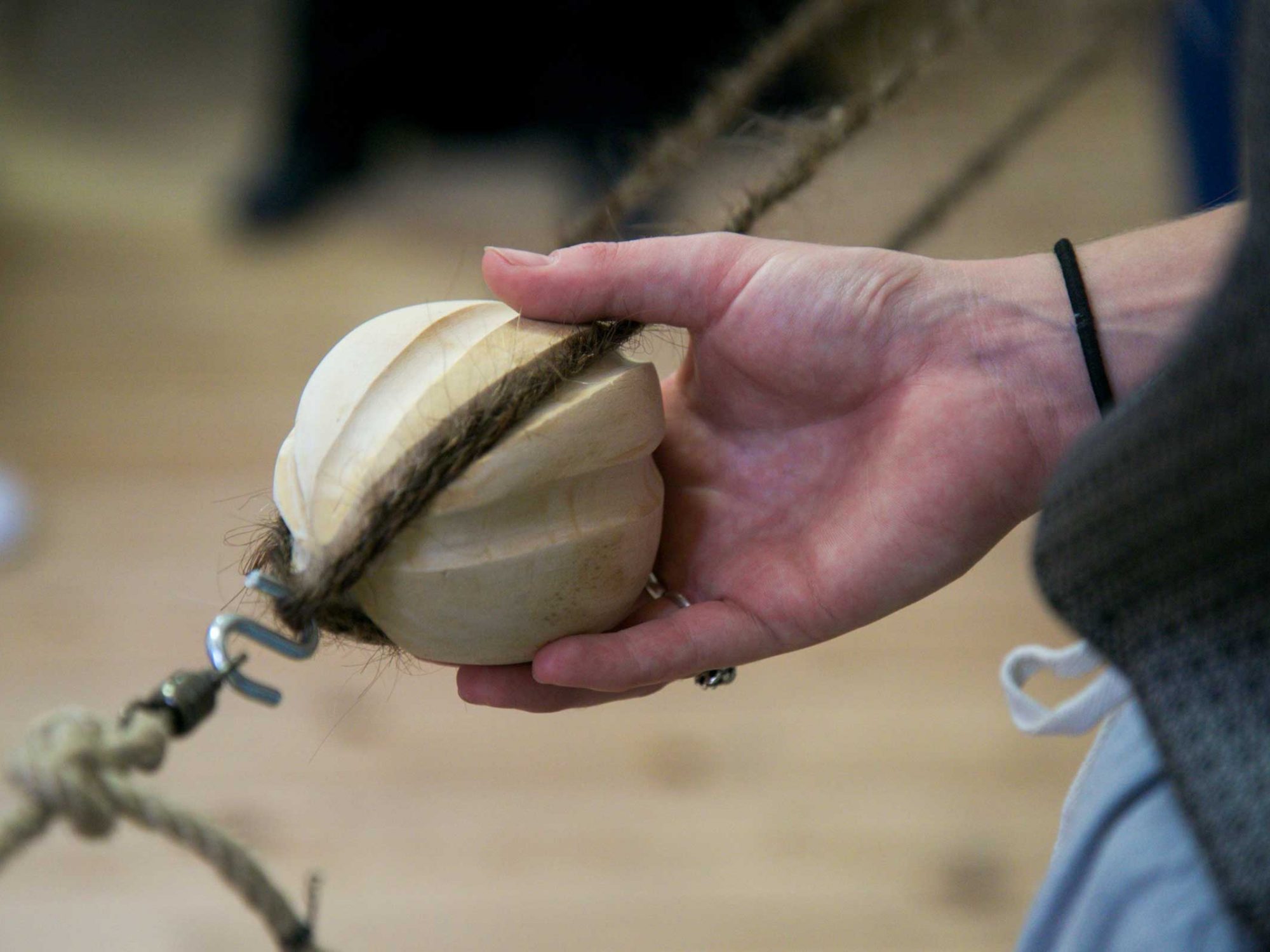 Learn to Make Rope from Hair
Learn how to make rope from waste hair in this demonstration by designer Sanne Visser.
Find out first-hand how you can use ancient, traditional rope making techniques to turn wasted locks into sturdy ropes.
Sanne will be holding drop-in demonstrations throughout the day with her self-developed, foldable rope making machine. You'll have the chance to hold the handles and spin the ropes!
Sanne is a London-based material design researcher and maker. She is a PhD researcher, Research Assistant and Associate Lecturer at the Centre for Circular Design at Chelsea College, University of the Arts London (UAL), and runs her own design practice, Studio Sanne Visser. She graduated from Material Futures at Central Saint Martins in 2016. She has exhibited her work at major institutions worldwide, including the Textielmuseum, Museu del Disseny de Barcelona, Science Gallery Dublin, Tate Modern and the Design Museum.
See Sanne's work in Hair: Untold Stories.
Please note: children must be accompanied by an adult.