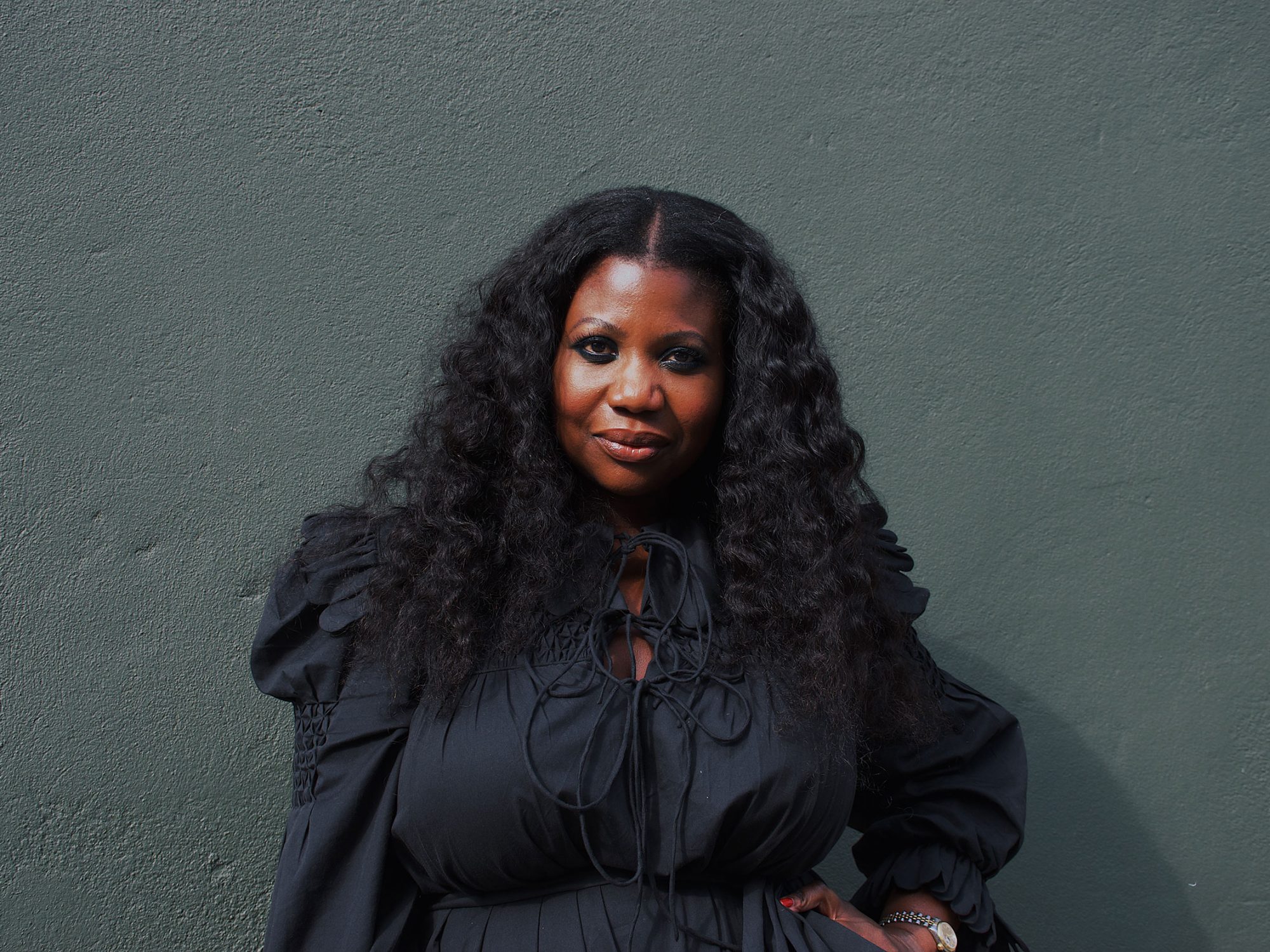 Charlotte Mensah in Conversation
An evening with award-winning hairstylist and author, Charlotte Mensah plus a private view of Hair: Untold Stories.
Join us for this exclusive event, as we welcome Charlotte Mensah to the Horniman. Charlotte is artistic director of Hair Lounge, and author of Good Hair: The essential guide to afro, textured and curly hair. She will be in conversation with cultural producer Korantema Anyimadu, and there will also be an opportunity for a Q&A with the audience.
Charlotte and Korantema will be talking about the importance of family, building a business, community and Charlotte's work over the decades.
Following the conversation, there will be a chance to view the Hair: Untold Stories exhibition. Hair: Untold Stories showcases unexpected stories about hair, from personal stories in south London salons to tales of global hair trade networks.
A bar service will be available throughout the evening.
Charlotte Mensah is an award-winning hairstylist at the forefront of the natural hair care movement. She is the owner and artistic director of Hair Lounge, on London's Portobello Road and founder of acclaimed product range Charlotte Mensah Manketti Oil. In October 2020, Charlotte published her first book 'Good Hair: The essential guide to afro, textured and curly hair', with Penguin Life. In a career that spans nearly three decades, Charlotte is recognized as the beauty industry's authority on maintaining natural Afro hair as well as mixed heritage and curly textures. She was inducted into the British Hairdressing Hall of Fame in November 2018.
Korantema Anyimadu is a cultural producer, curator and zine maker. As part of Hair: Untold Stories, Korantema curated the hair shop installation which explores the experiences of Black women and non-binary people in the UK.
---
Main image by Karen Lasme