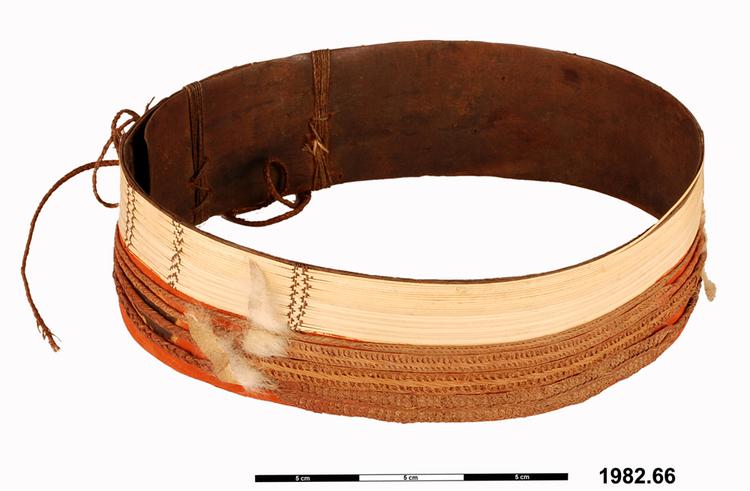 Bark belt (Bedamuni: puru). A bark belt worn by men on festive occasions and during war parties. It is also required dress for initiands and kafoi and kosèi dancers.

The puru consists of a broad band of tree bark, sewn together at two places with gopéa (Buko, Gnetum gnemon) rope. The upper part of the belt is decorated with parallel stripes of vegetable material (puru) while the rest of the band is painted with oval shaped yellow and black figures against a red background. In this case the belt has been adorned with four plaited bands or gigiba. The fur pieces underneath the gigiba are from the cuscus or korotagaasu (Phalanger sp.).
Belts of this form are worn by boys in the latest stages of their initiation, and by dancers. The gigiba are considered very valuable: the knowledge of how to make them had virtually disappeared by the time this example was collected, in the late 1970s. However, they are not counted as valuable items that would be exchanged normally.