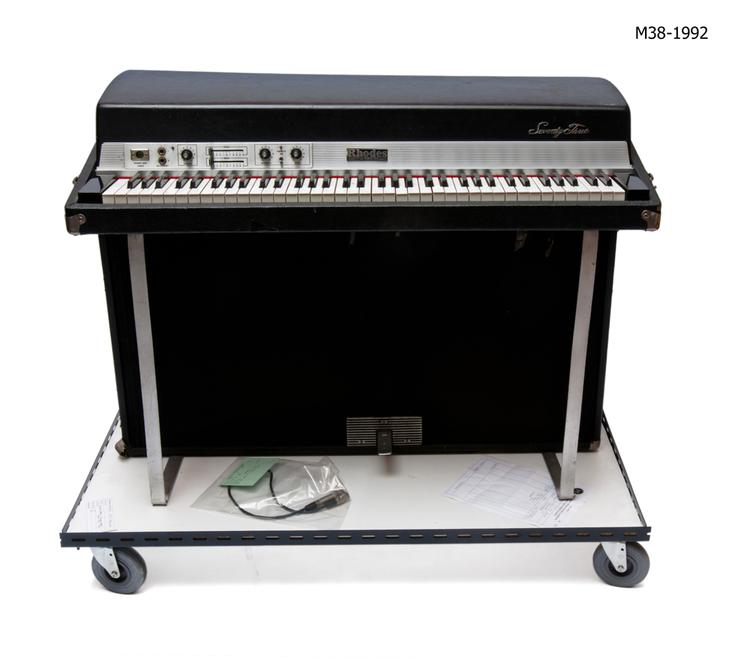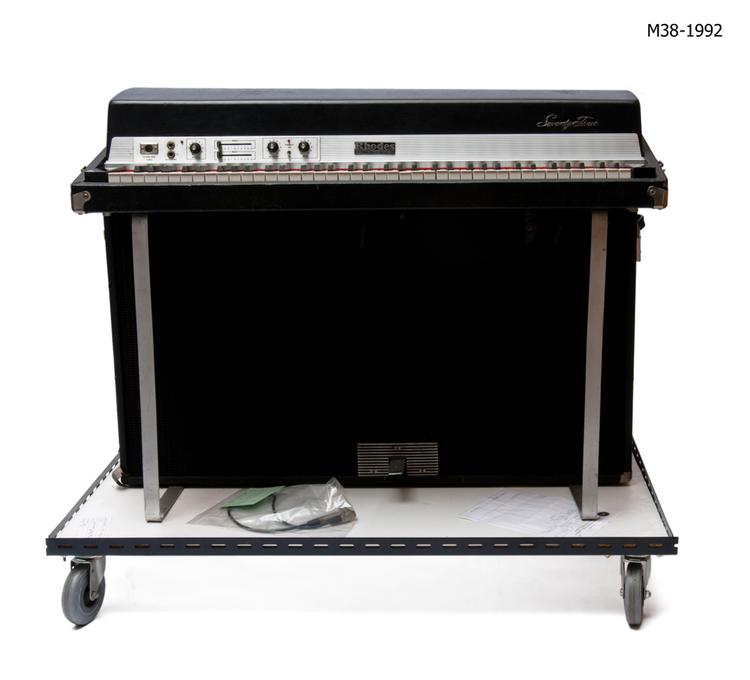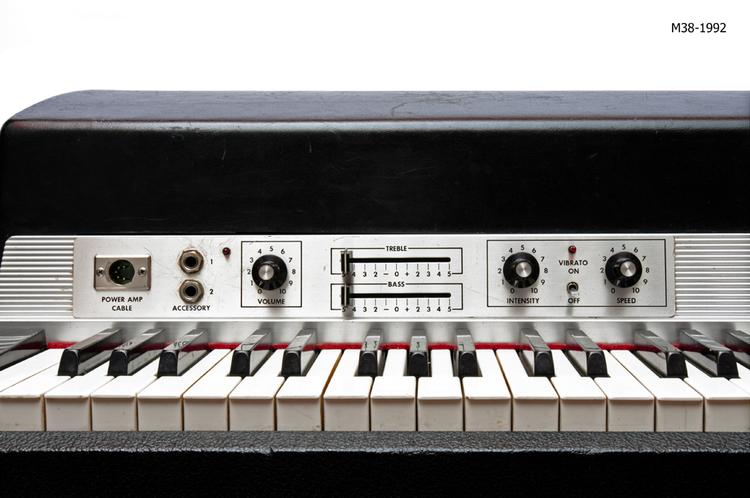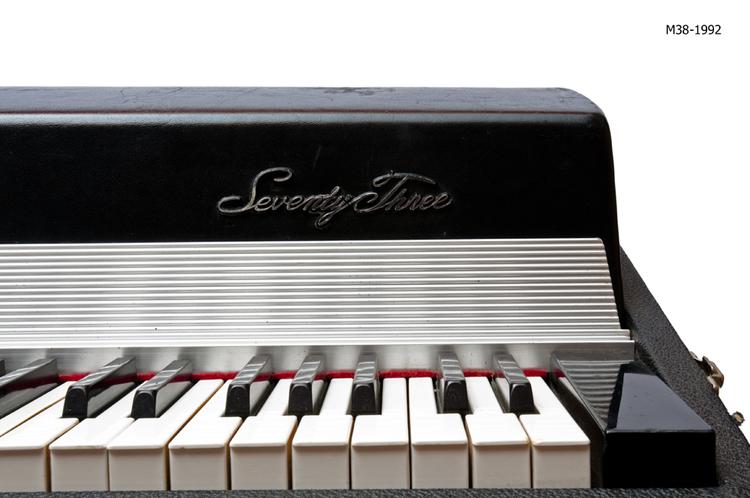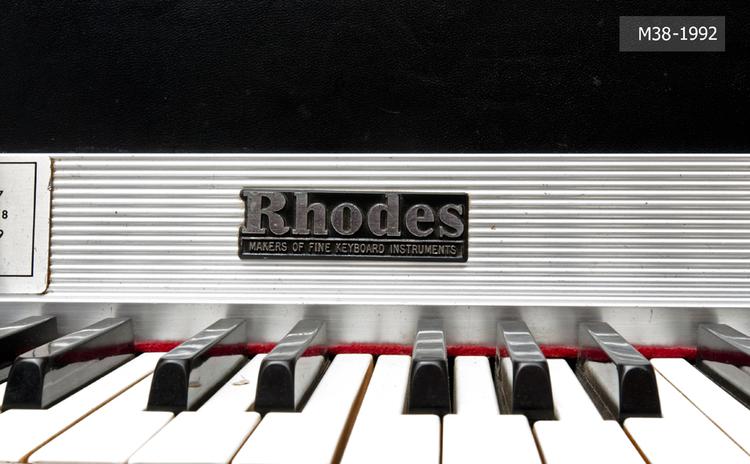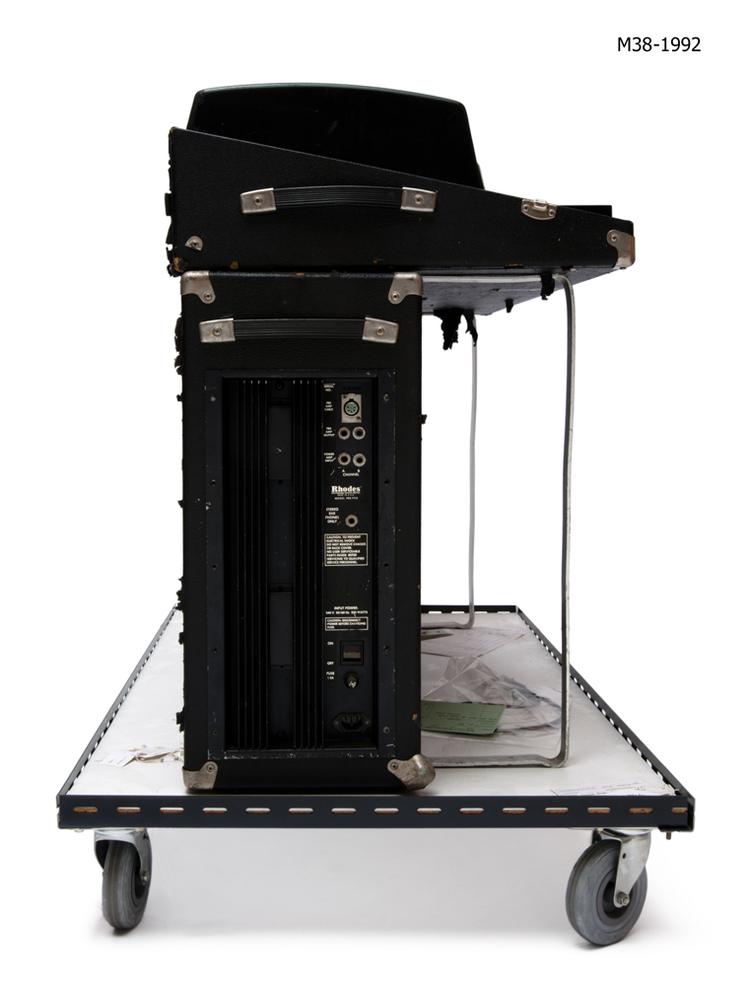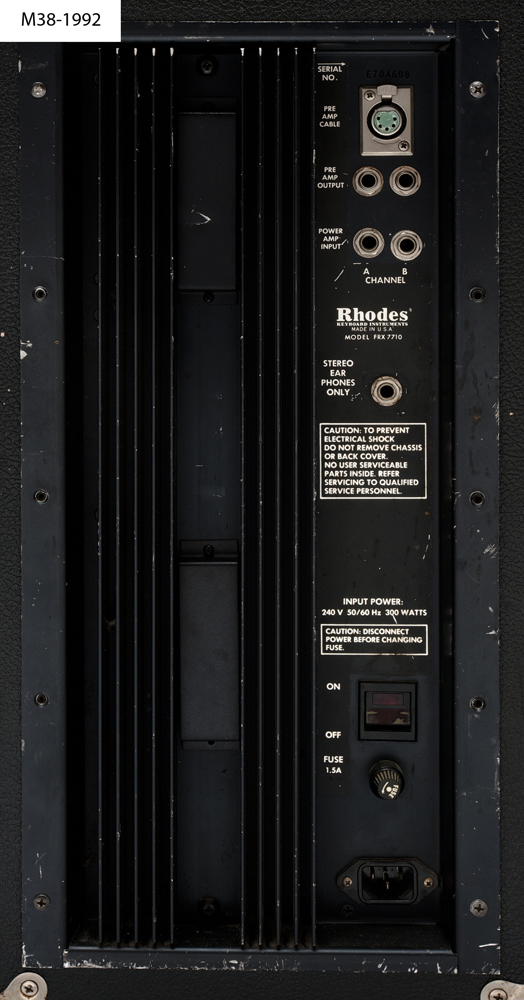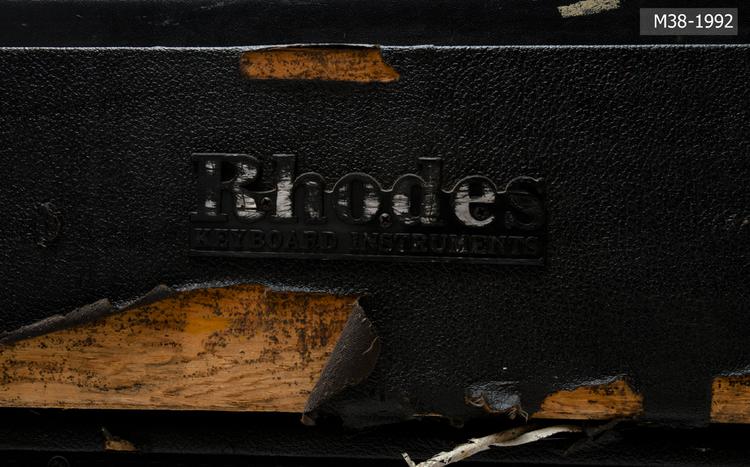 Rhodes electro-mechanical piano, model FRX 7710, serial number E704608. Suitcase model. 73 keys, 6 octaves E' to e''''. Volume po'meter: 1-10. Vibrato on/off. Treble and bass slides -5 to +5. Wooden body coverred in black vinyl with plastic strap handles. Removable lid loose and badly scuffed. With sepaker unit, which acts as a stand, connector and mains cable.
overall (closed): 25.5906 x 44.8819 x 11.4173 in.; overall (ready to play) 34.8425 x 44.8819 x 23.622 in.;
Designed for touring musicians, this model also proved popular in domestic settings. Its touch-sensitive keyboard responded like an acoustic piano's, and it stayed in tune longer. Pop and jazz musicians exploited its ability to sustain a note for as long as the key was depressed and to 'amp up' without distortion.