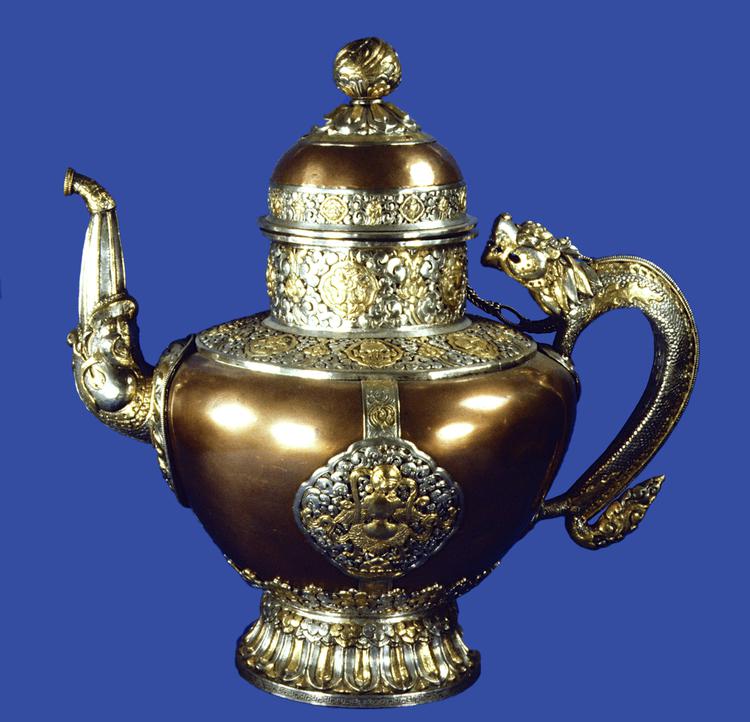 Ceremonial teapot, with copper forming its basic structure. The teapot is elaborately decorated in chiselled silver, which has some details picked out in gilding. The lid of the tea pot is attached to the handle via a series of chains and metal hoops. At the top of the lid is a lotus finial and at the lid's base is a band bearing the eight auspicious symbols. At the neck is another larger band probably bearing representations of offerings. The handle is a in the form of a dragon and the spout represents a makura's head. On both sides of the teapot are silver representations of Garuda (although the face appears to be human). The base of the teapot is decorated with lotus petal motif.
label: yellow board with black type.
The dragon on the handle and makura on the spout of this teapot symbolize the life-giving power of its contents, especially appropriate to tea, a basic food of the Tibetans, and the lotus finial symbolizes purity.